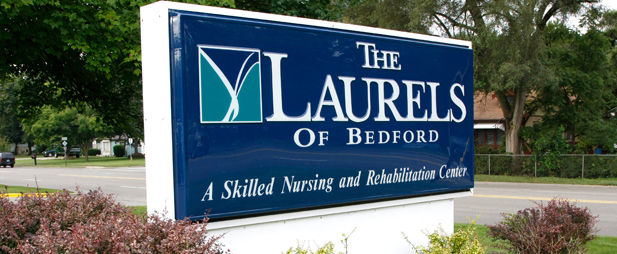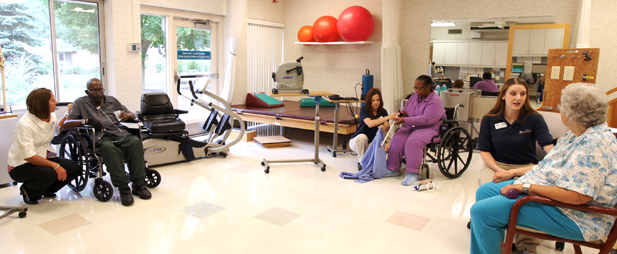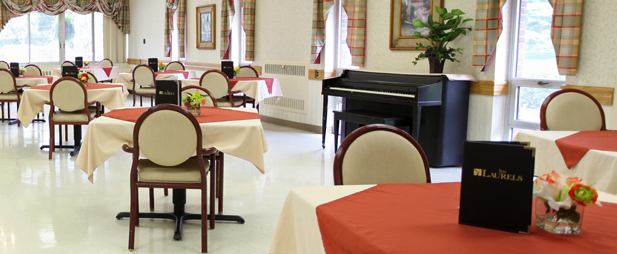 The Laurels of Bedford
A Skilled Nursing & Rehabilitation Center
Conveniently located in Battle Creek on Bedford Road /state route M37, The Laurels of Bedford is a 111-bed skilled nursing center dedicated to both care and caring. Our team of professionals is committed to creating an environment that makes both our short-term and longer-term guests feel at home.
Our acclaimed short-term rehabilitation program offers physical, occupational and speech therapy sessions up to seven days a week. Therapists work with each rehab guest's doctor to customize a program that is specific to his or her needs. And while they're healing, our short-term guests can enjoy a choice menu and private suites with telephone, cable TV and other amenities. When guests are ready to go home, a therapist will perform a home ... Read More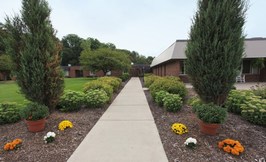 "Words can't express our gratefulness to all of your staff while Esther was in your care. We are very grateful to all of you that aided in her care."
- Gary & Cathy